Venue
Accommodation
Accommodation recommendations are supported by Nethotels and can be found >>here<<. We thank Nethotels for their great support.
Please note that the conference organizers take no responsibility for any accomodation issues.
Venue
TRUST 2012 will be held at the Vienna University of Technology (TU) in the 4th district of Vienna close to the city center. More precisely, the conference takes place in Main Building of the Vienna University of Technology.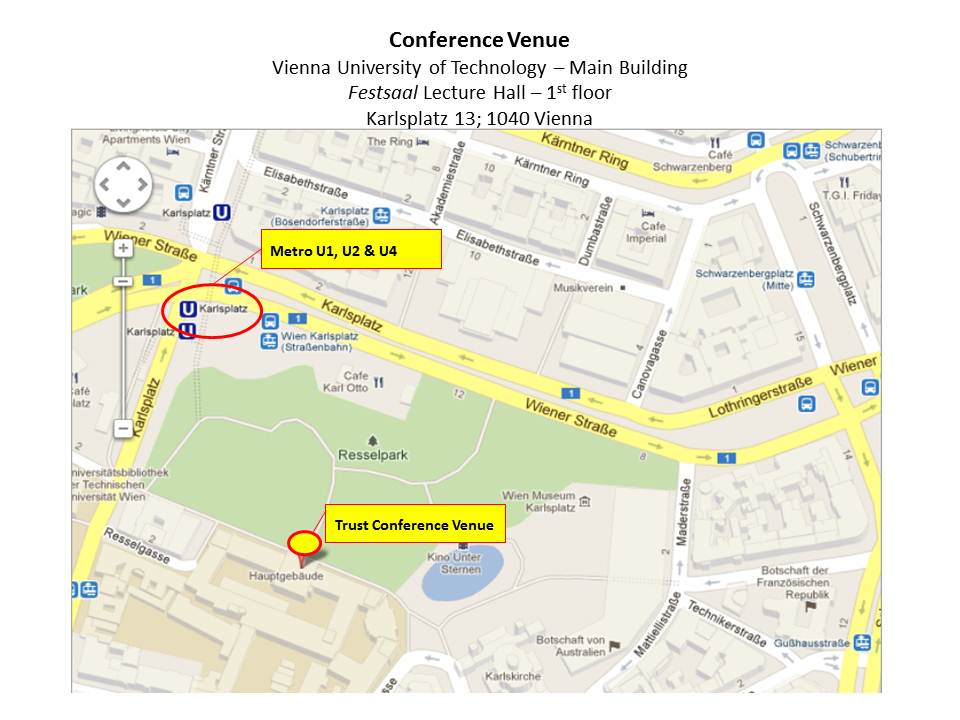 Venue Map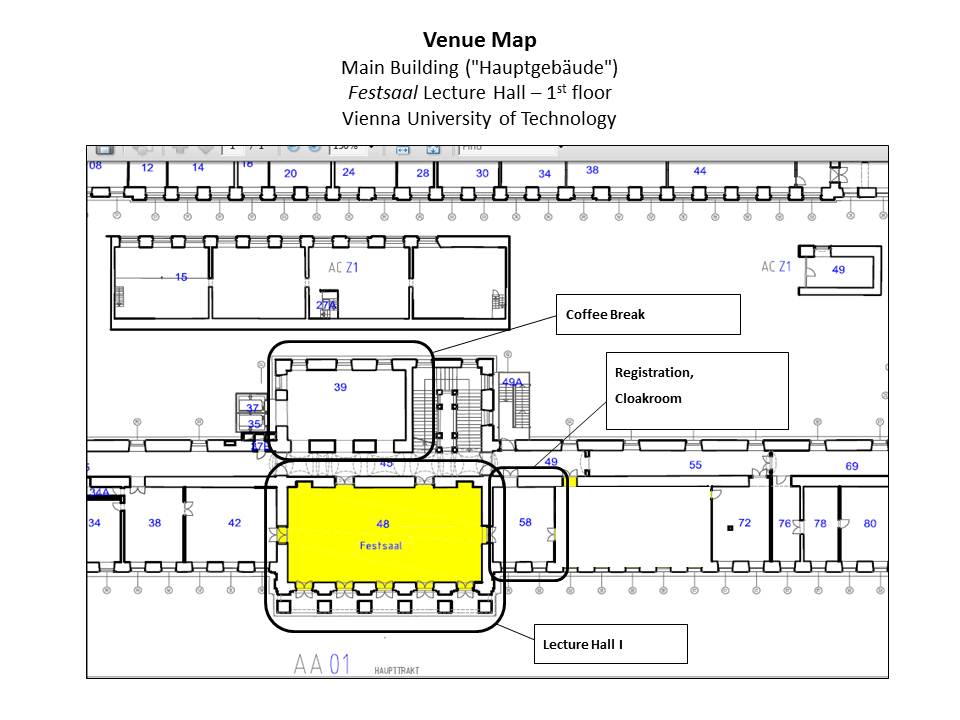 Hot to get to the Conference Venue
From and to the airport:
The Vienna International Airport (VIE) in Schwechat is about 20 km away in the southeast of Vienna. Train lines S7 and S2 connect the city center with the airport. You need a single ticket for two zones (4 Euro) between the airport and any place in the city. To go from the airport to the TRUST 2012 location you may change at Landstraße/Wien Mitte to U4 (direction Hütteldorf) until Karlsplatz. The City Airport Train (CAT) is a more comfortable line connecting the airport with Wien Mitte (8 to 10 Euro one way). Furthermore, there are bus services to and from several places in the city. You can also use taxi for your convenience, a taxi fare is at around 25-30 Euro.
With Public Transportation:
The TRUST 2012 location is conveniently close to the underground stations Karlsplatz (U1, U2, and U4) giving fast connections to most places.
Information regarding the tickets for public transport can be found >>here<<.